An intense, four-day international hunt for a submersible containing Titanic tourists has ended, but questions remain about not only what happened but why it was allowed to.
The five-passenger submersible was billed as state of the art by operator OceanGate Expeditions. It featured newer, lighter materials and an elongated shape that made it able to ferry more undersea tourists than any other deep-dive vessel.
But the unique design hadn't been widely tested or "classed" by a third-party agency. The company and its CEO and co-founder Stockton Rush, who was among those killed in last week's dive, argued the lengthy process to do so would stifle innovation, as Rush told Smithsonian Magazine in 2019.
"Bringing an outside entity up to speed on every innovation before it is put into real-world testing is anathema to rapid innovation," the company similarly argued in a 2019 blog post titled "Why Isn't Titan Classed?"
'They Had Received Numerous Warnings.'
"I'm not exactly sure how many people actually understood what that meant," Sal Mercogliano, an associate professor of history at Campbell University in North Carolina and an adjunct professor at the U.S. Merchant Marine Academy, said of those who agreed to ride in it. "What that meant was, this company, OceanGate, was doing the checks and certifications themselves on their craft, and they had received numerous warnings in the industry about the experimental nature of this craft."
OceanGate's Titan submersible had completed multiple trips to the Titanic since 2021 and that alone appeared to be reason enough for the company to promote its safety, but the vessel hadn't been involved in long-term tests on whether its unique carbon-fiber hull and tube-shaped design could continually withstand the extreme pressures and temperature changes miles beneath the ocean's surface, Mercogliano said.
In 2018, a group of industry leaders, deep-sea explorers and oceanographers sent a letter to Rush warning that his company's "experimental" approach could result in catastrophe and that his representation of his practices was "at a minimum" misleading to the public, as The New York Times reported. A former employee also said he spoke out against the design and was fired after doing so.
"Everybody said that that's a very radical design and that it hasn't been fully tested," Mercogliano said.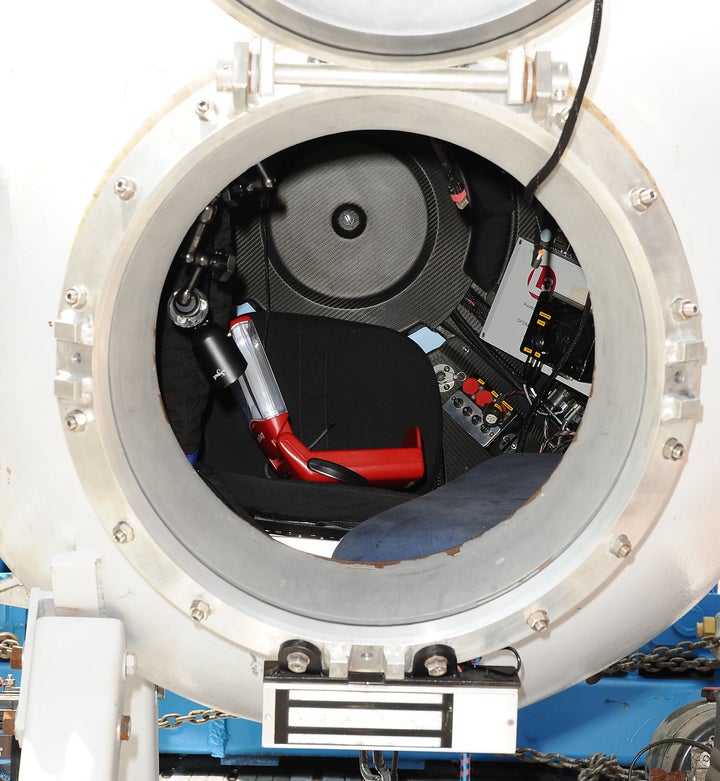 Most deep-diving submersibles follow the same general design pattern, typically steel or titanium balls to withstand the pressure, he said. (You can read about the spherical design of the submersible that carried film director James Cameron to the bottom of the Mariana Trench in the Pacific Ocean.)
Building off the same tried-and-tested designs is part of what has made the submersible industry incredibly safe, said Mercogliano.
"It's been since the '60s, you haven't had a failure of a deep-submergence vessel at all. There have been no fatalities," he said. "But what Rush wanted to do was really try and go to the next level and he thought he had the solution, which was this carbon fiber vessel with the titanium caps because what that allowed you to do, unlike other submersibles, is put more people inside. Because a big sphere, you can't get that many people inside."
So why was it allowed to operate?
The submersible's miles-long trek to the bottom of the remote North Atlantic Ocean was just one of many risky ways thrill seekers today can pay big bucks to defy the limits. There's space tourism, offered by Elon Musk's SpaceX, Jeff Bezos' Blue Origin, and later this month, Richard Branson's Virgin Galactic. People can also explore active volcanoes and climb Mount Everest, where at least a dozen people died this year.
Most of those excursions feature government safety regulations because they occur on land that's governed by a nation. In the case of spaceflight in the U.S., for instance, the trips face regulations by the Federal Aviation Administration.
The Titan submersible was different, however, because it set sail from Canada and dove in international waters where there is no maritime organization that sets the parameters for submersibles, said Mercogliano.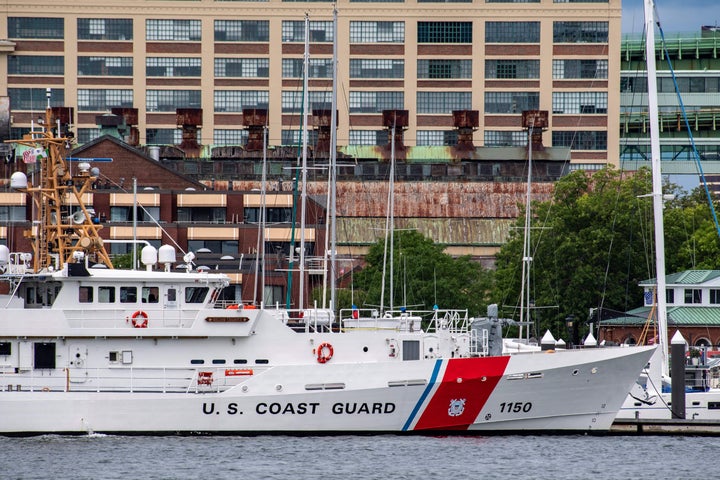 Some tourist diving sites have rules on submersibles because they're in government territories ― such as in the Bahamas and Australia's Great Barrier Reef ― but Canada has no regulations on the vessels that leave its ports simply because no one foresaw the idea of doing this commercially in its waters, said Mercogliano.
"I think there's going to be a serious look in Canada about what their rules and regulations are governing this because if you're going to dive to the Titanic you're probably going to come out of a Canadian port," he said.
And despite the risks and fatalities, Arun Upneja, dean of Boston University's School of Hospitality Administration, said people are going to want to keep going on these trips.
"Anytime there's a high-profile event, it's a very sad event where people lost their lives, but I think it's just going to increase the interest in not just undersea but other adventure activities," he said.
"How much are we willing to spend on these rescue missions when people are willing to risk their lives on these kinds of adventures?"

– Arun Upneja, dean of Boston University's School of Hospitality Administration
Passengers who have been aboard the Titan said they signed lengthy waivers acknowledging the risk of death, but as Mercogliano pointed out, some people may not have entirely understood how serious the risks were. The company's own CEO taking the trek with passengers on this dive may have also given them a false sense of security, said Upneja.
"He was prepared to take a very high level of risk. Was their risk tolerance aligned with his?" he said. "People have to be careful and do their due diligence before they sign up for these kinds of extremely risky and dangerous expeditions."
Upneja said he hopes future thrill seekers ask more rigorous questions and fully investigate before participating in activities. He also thinks we, as a society, need to question whether the expeditions are worth the costs involved when something goes wrong.
"How much are we willing to spend on these rescue missions when people are willing to risk their lives on these kinds of adventures?" he asked.
Search-and-rescue teams from multiple countries and private companies trekked to the remote location where the Titan submersible was last seen to help in what is estimated to have been a multimillion-dollar search operation.
The U.S. Coast Guard, which did not respond to HuffPost's question on the estimated costs incurred, is not legally allowed to charge those in need of rescue, though the private companies that participated will likely file claims against OceanGate for compensation, Mercogliano said.